VICTOR OSIMHEN: LIVERPOOL'S NEW TARGET AMIDST NAPOLI TALKS
The football world closely follows Victor Osimhen, the Nigerian striker whose future is currently a matter of intense speculation. As his contract with Napoli approaches its end in 2025, there's a growing urgency for Napoli to secure their prized forward with a new contract. Failure to do so could result in a significant loss, with the potential of Osimhen leaving on a free transfer.
A PREMIER LEAGUE DREAM: OSIMHEN'S CHILDHOOD CONNECTION
Amidst transfer links to Liverpool, Osimhen, reflecting on his upbringing, shared his neutrality towards Premier League clubs, albeit with a nod to his childhood affinity for Chelsea and Manchester United. His admiration for these clubs was revealed during his appearance on John Obi Mikel's podcast, The Obi One Podcast. Osimhen's comments highlight the Premier League's significant influence in Nigeria and across Africa.
"I don't have a favourite Premier League team but I've two jerseys: Chelsea and Man United. Many friends of mine are Chelsea fans, few are Man Utd fans.
"Next season I know you will come to Chelsea man! I tell you, I will be the agent who will broker that deal. I will make sure it happens. We are desperate for someone like you since Drogba left the club," Mikel joked.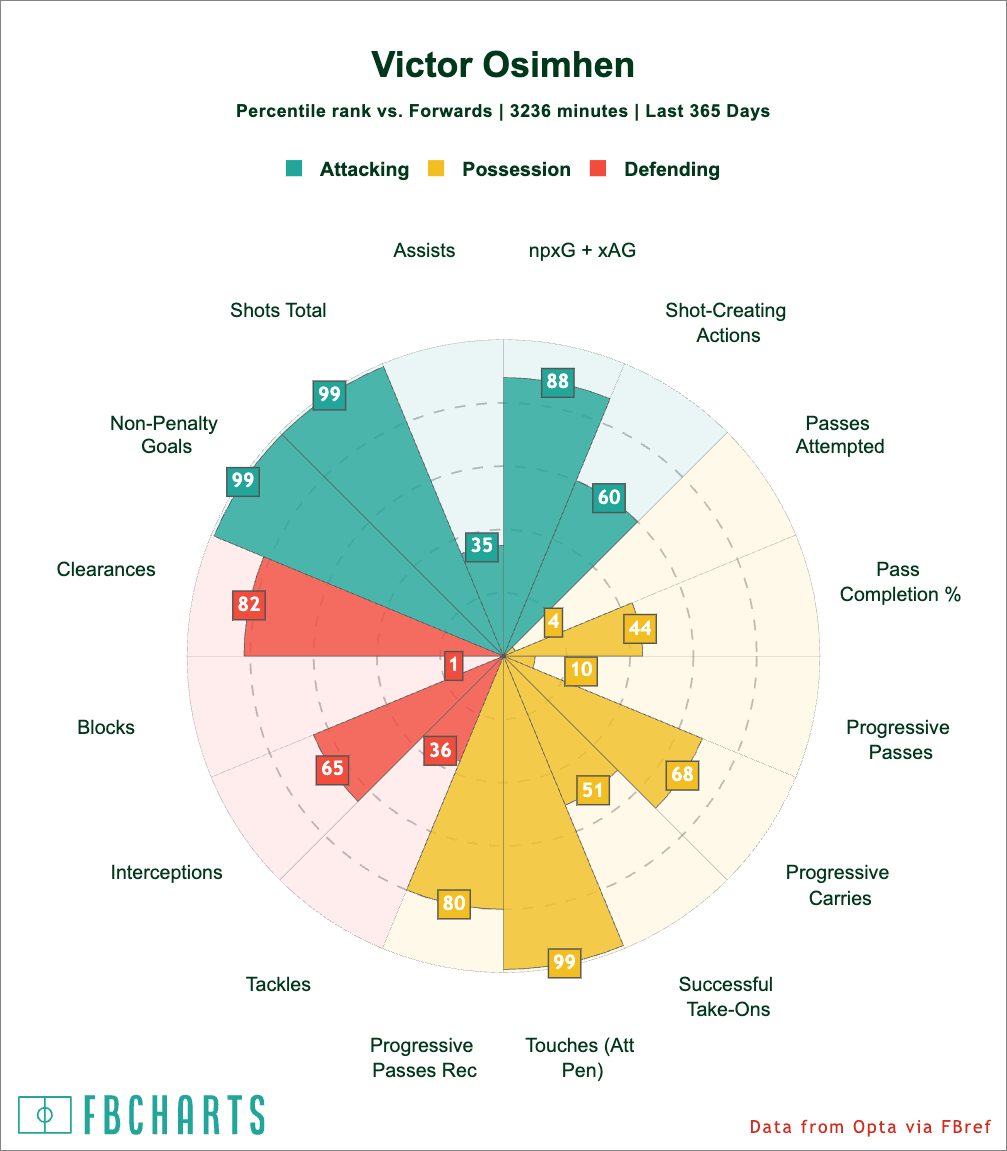 LIVERPOOL'S INTEREST AND NAPOLI'S DILEMMA
Reports suggest Liverpool has shown substantial interest in Osimhen, disrupting ongoing contract renewal talks between the player and Napoli. This situation was brought to light by Valter De Maggio, who indicated that an agreement between Liverpool and Osimhen might be in place, independent of Napoli's involvement. De Maggio's revelations hint at a potential seismic shift in Osimhen's career trajectory, with Liverpool looming as a possible destination.
A JOVIAL SUGGESTION FROM MIKEL
John Obi Mikel, the former Chelsea midfielder, jovially suggested Osimhen as a fitting successor to Didier Drogba at Chelsea, demonstrating the high regard in which Osimhen is held by his peers. This exchange underscores the striker's value and the excitement surrounding his potential move to the Premier League.
THE SAUDI PRO LEAGUE'S AUDACIOUS OFFER
Osimhen's market appeal was further evident in the staggering €200m offer from Al-Hilal in the Saudi Pro League. Despite the lucrative proposal, Osimhen chose to stay with Napoli, a decision that speaks volumes about his dedication to his current club and his aspirations in European football.
"What was said is true. I have to be honest, I never thought about leaving last summer because Napoli wanted to keep me, but when the offer came from Saudi Arabia, a huge offer, it was hard to refuse. I spoke to Napoli and decided to stay.
"It was crazy – the more I said no, the more they increased the financial offer. It would have changed my life, they never gave up. As much as you play football for money, there is also so much more to it."